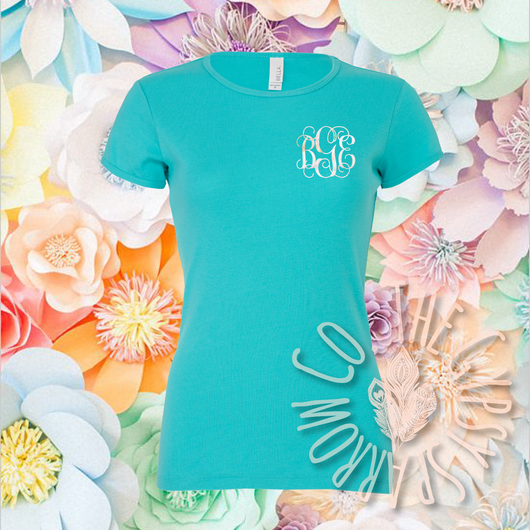 Surprise Monogram Tees
Regular price $15.00 Sale
One phrase I hear all the time is, "Surprise me!" So, here we go! The easiest way to get your new favorite monogrammed t-shirt. Lots of options available, but I'll be choosing what shirt color and monogram color you receive! Shirts are UNISEX sizing, so basically whatever you'd wear in a guy's shirt. 
Please note at checkout:
Any definite "no, thank yous," or e-mail me at brandi@gypsysparrowco.com to advise. Maybe you don't look so great in orange, or you have something against flowers. On Wednesdays you wear pink. Whatever. Just fill me in. 
I also need your monogram initials in the order you want them printed (first, LAST, middle). I will put them on there exactly as they're sent to me.
Of course, these are handmade by me. So, as always, give me some grace on getting them done.  You'll be happy you did!