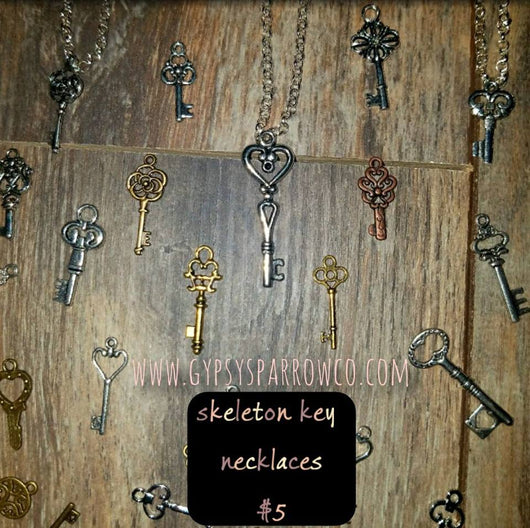 Skeleton Key Necklace
Any skeleton key fans?

These sold quickly when I last had them, and I just ran across my stash of them again!! 

These are $5 each ($3 shipping). I choose which one you get, but you can tell me a color preference (silver, shiny brass, antique brass, and I have like 2 coppers). Will come on matching chain.

I don't have a ton of them, so please don't wait. I know they'll go quickly!