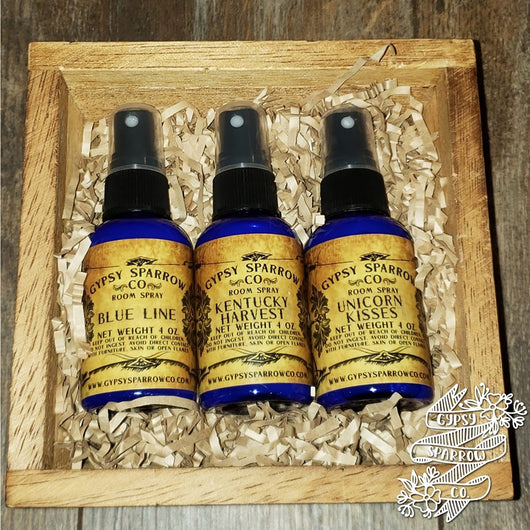 Room Spray 12 Mini-Samplers
Regular price $95.00 Sale
2oz bottles make for the perfect gift! We will choose from what we have on hand, but you are 100% encouraged to let us know if you have any favorites you'd like us to include if possible.
Just leave us some notes at checkout. You can also leave us hints by saying something like, "I love fall scents!" or "These are for someone who loves masculine, guy-type scents!" You may even discover a new favorite!
Box, etc not included. You will receive (3) 2oz spray bottles.