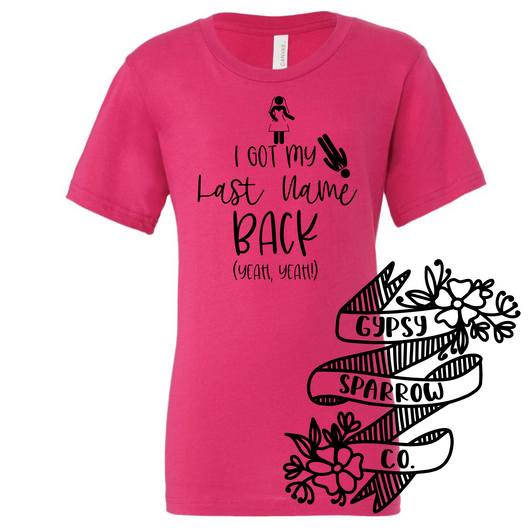 Last Name Back Tee
Regular price $25.00 Sale
Just to clarify first, this shirt is not for me 😂. I know how the rumor mill works. My poor husband is stuck with me.
I have a few friends finalizing their divorces and this made one of them smile. I know those smiles are few and far between at times. While this is a funny shirt, I want you to know if you're going through a divorce, I'm praying with you and sending you big, big love.
These are unisex sizes, so ladies typically like to size down one.