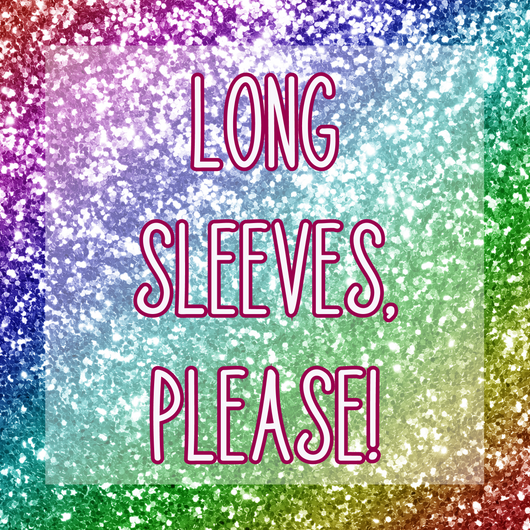 Long Sleeve My T-Shirt Order!
For any short sleeve t-shirt order you wish to have as a long sleeve, you can simply add this to your cart.
Some things to remember:
If there are 2 shirts you want as long sleeve instead of short sleeve, you'll need to add 2 of these to your cart, and so on.  This listing is per shirt. For "Together" sets, you will still need to add one of these per shirt (so, for both to be long sleeved, you'll need to add two).  We will print your design on the closest available color to the shown/chosen t-shirt counterpart that is shown when you check out. If you have more than one t-shirt, and you only want one with long sleeves, please indicate which one in your notes at checkout. 
If we have questions, we will reach out to the email address on your order. PLEASE ENSURE THIS IS AN ADDRESS YOU ACTIVELY CHECK.